We want to let you know about the new financial aid portal that is available for the 2021-2022 aid year. This portal is where you will access your financial aid package, upload supplemental financial aid forms, accept or decline loans, give your parents/representatives permission to speak to the Student Financial Aid Office on your behalf, and much more. You will access the financial aid portal just like you do other student services:
– Log on to WIN
– Go to Virtual Campus
– Click **NEW Financial Aid Portal**
The new portal will open to the Home Page. Here you will see your documents and your messages.
Under Your Documents:
– You will find the the Federal Aid Authorization application. Click on Complete it now! to answer a required question about using Federal Student Aid to pay for fees on your student account. You must complete this step to accept your offered student loans.
-You will find the Information Release (FERPA) form. Click on Complete it now! to submit this form to give your parents/representatives permission to speak to Student Financial Aid on your behalf.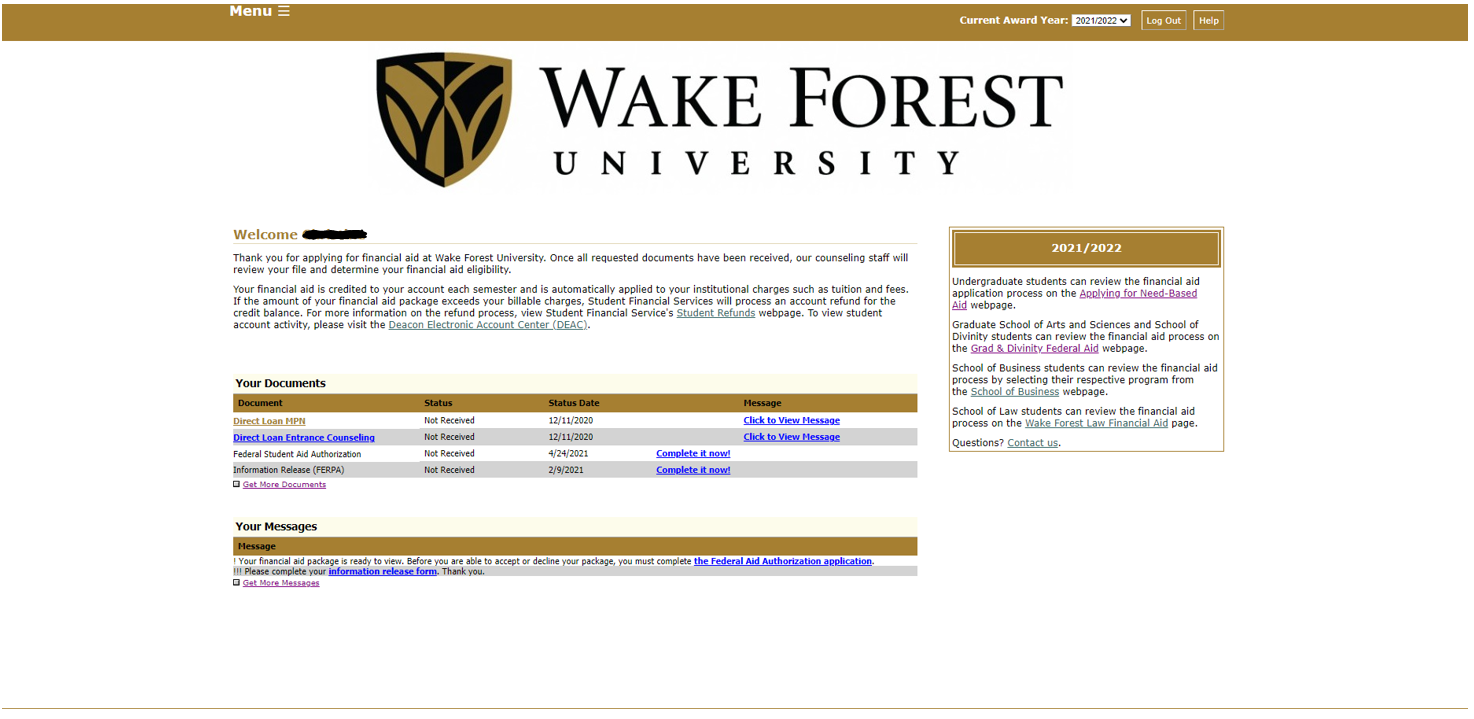 Use the drop down options in the Menu (upper left) to navigate through the Financial Aid Portal.
The first option will be Documents and Messages. Check here to review all required documents and view messages from Student Financial Aid.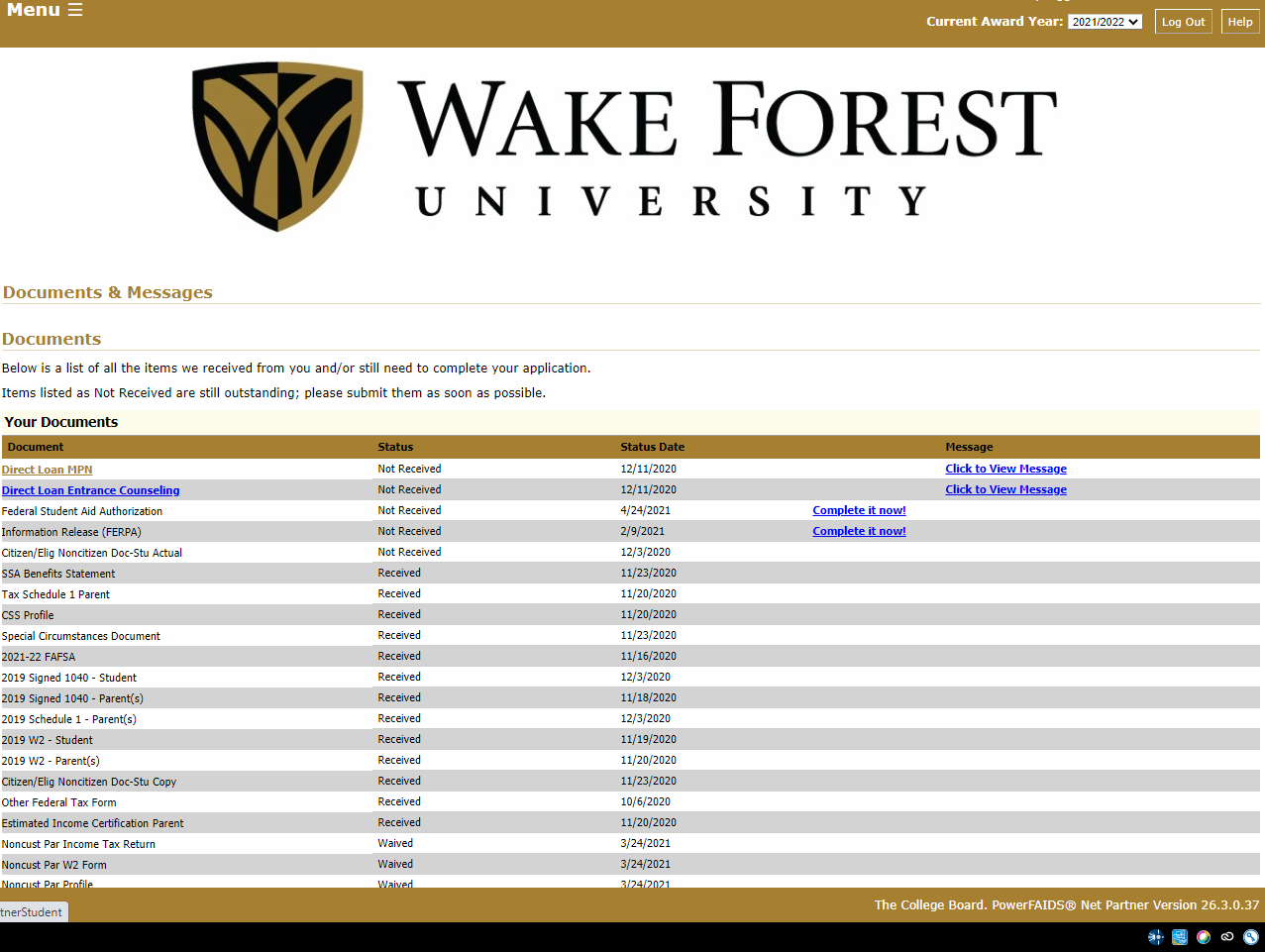 The second option will be Applications. There may be additional applications for funding added throughout the academic year.

The third option will be View Financial Aid. You can view your 2021-2022 estimated cost of attendance and view your financial aid package. You can see direct costs, indirect costs, grants and scholarships, loans, and federal work study.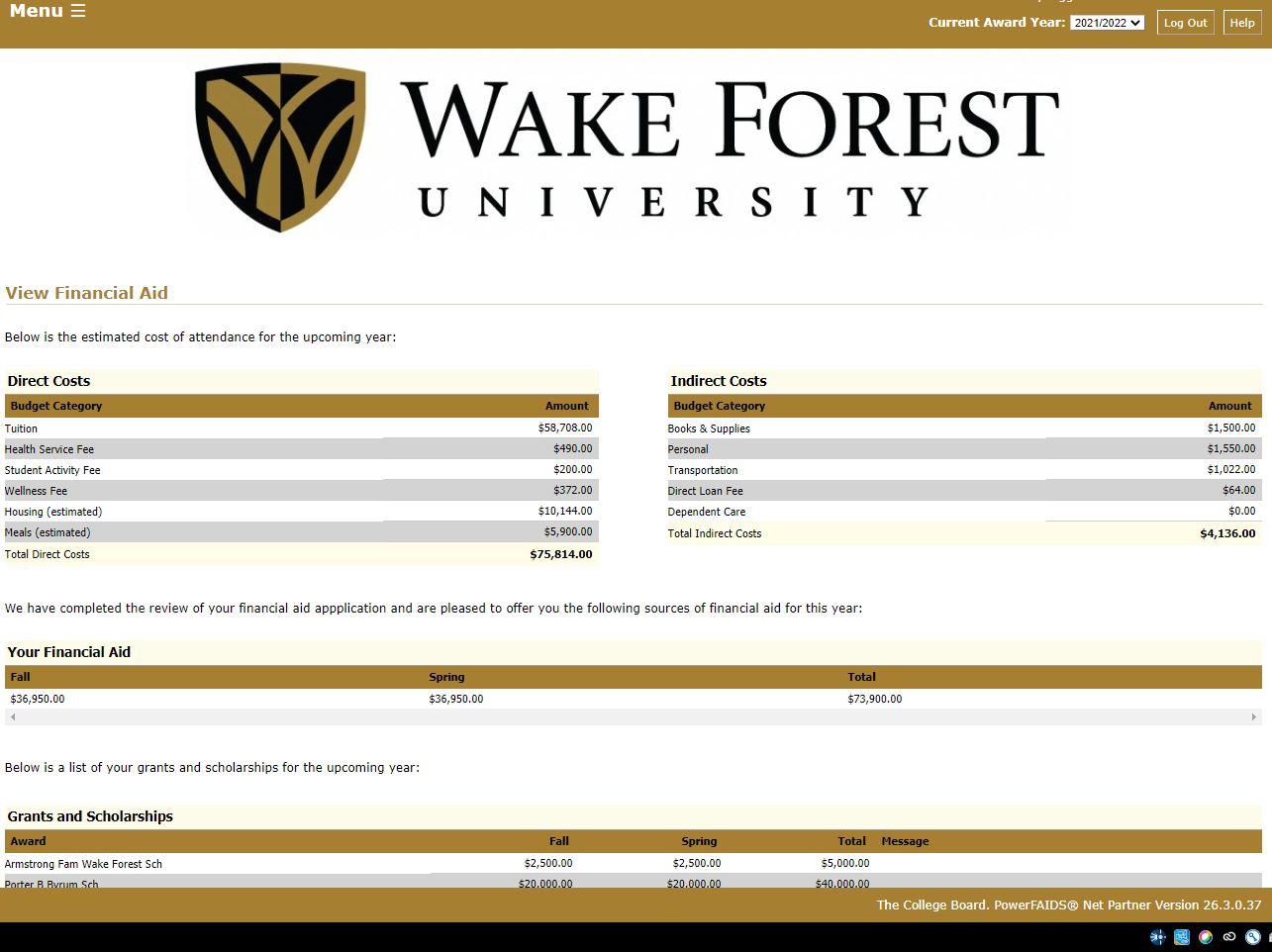 The fourth option will be Accept Financial Aid. Here you can accept/decline all or part of your offered loans for the aid year.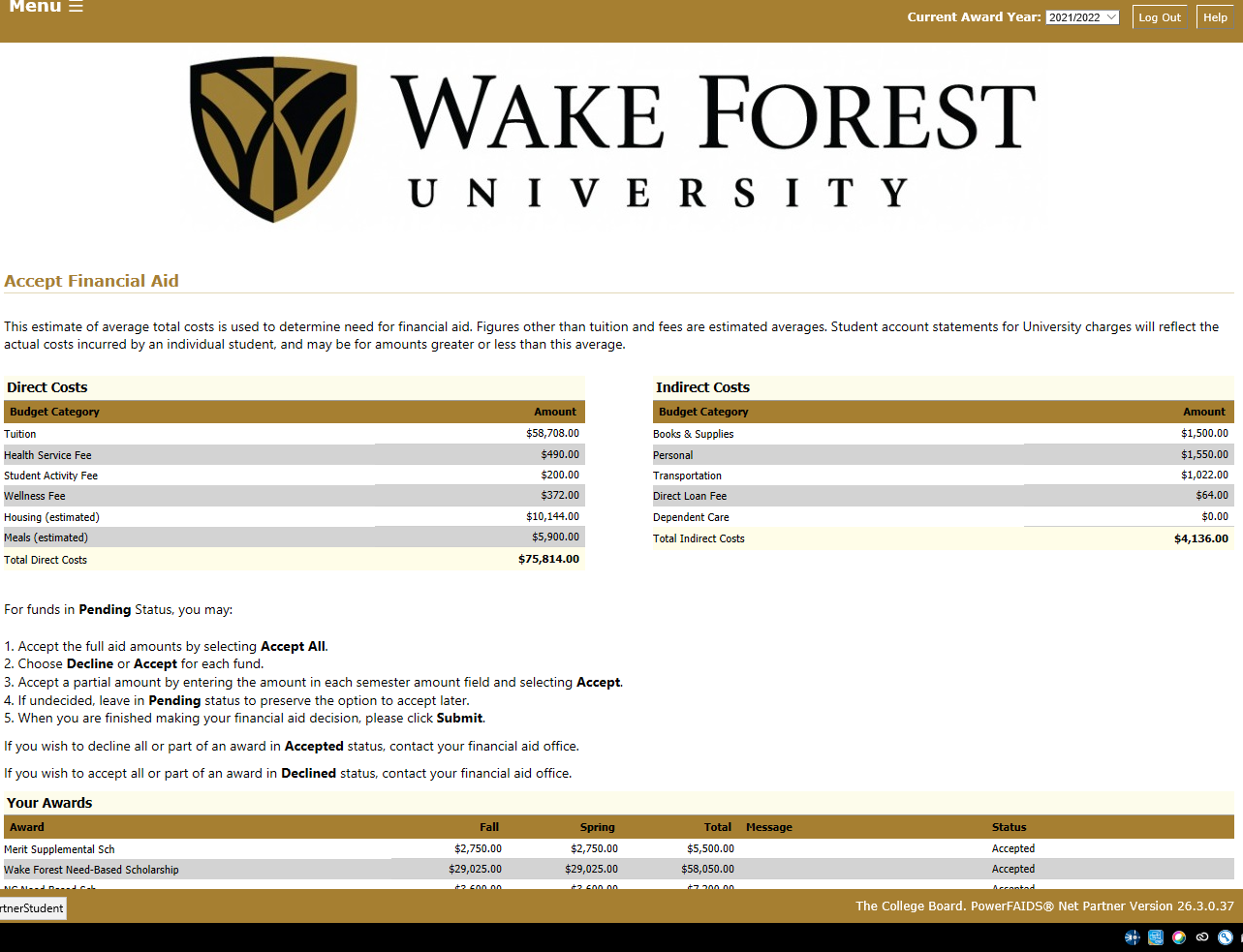 The fifth option will be Forms. These forms are standard documents that may be needed to complete your application. If you haven't submitted all the documents we require, please download the appropriate ones now. Then complete and submit to our office.
The sixth option will be Disbursements. View your aid amount and see when it will disburse to your WFU student account.
The seventh option will be your Loan History. This is your cumulative Federal student loan history as of the date your most recent FAFSA was processed. For more information about your loan history you may also visit Manage your Student Loans through Federal Student Aid.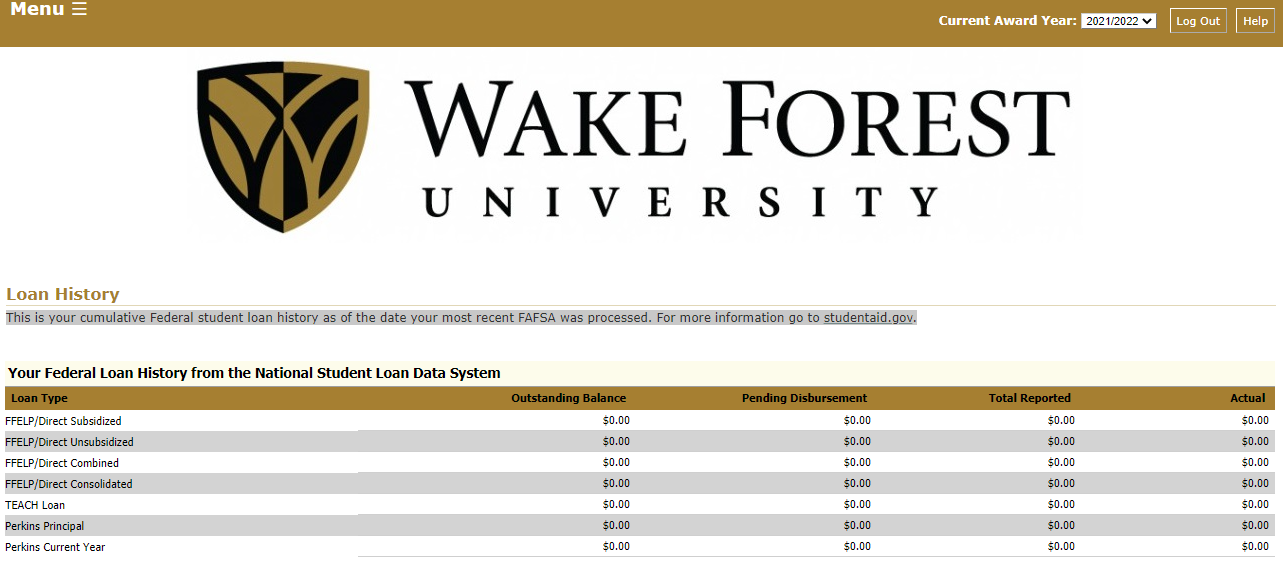 The eighth option is the Undergraduate College Financing Plan. You can view and print a copy of your WFU financial aid summary.